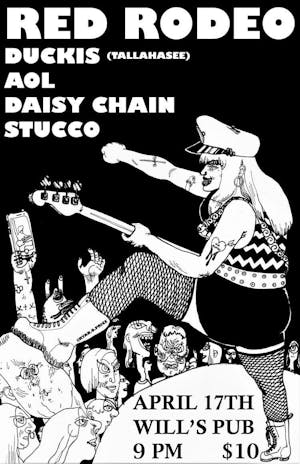 Presented by Endoxa Booking
Red Rodeo
Will's Pub
Orlando
,
FL
Red Rodeo, Duckis, AOL, Daisy Chain, and Stucco at Will's Pub
Red Rodeo exceeds the title of "punk band" and channels into something deeper. With lyrics focusing on queer and female empowerment we connect with our audience through empathy and anger. We will be debuting our first ever physical copy of music. This intimate yet bustling show will comprise of friends and inspirational figures within the local music scene. Let this show be an ode to the bands Red Rodeo loves and appreciates.
DAISY-CHAIN is our bass player, Camden Pink's other incredible band. Fronted by Christopher Knightly a modern poet and our very own David Byrne in the making. Supported by Sam Cronin of Spoon Dogs on bass, Sean Labree formerly of RV on rhythm guitar, Chandler Strang on drums also formerly of RV and Camden Pink on lead guitar.
https://daisy-chain-florida.bandcamp.com/releases
STUCCO 's latest release "Pink Glitter Hummer Limo" is full of ambient yet crunchy guitar, soft yet cunning vocals and drums that carry you home and tuck you in with a little kiss. Includes members of Timothy Eerie and Welzians.
Chew on this: https://stuccotheband.bandcamp.com/album/pink-glitter-hummer-limo
DUCKIS aka Tallahasse's most prized possession challenges the idea of punk in 2020 and makes you have fun while doing so. FFO Uranium club, Warm Bodies and Midwest Egg Punk alike. Listen here for yourself!
https://duckis.bandcamp.com/
AOL has struck quick and fast like lightning. This will be their second showcase of niche cyber punk. Ch.83's Jason Perez teamed up with Michael Patterson to create the bitcoin of punk music. Check out their currency here!
https://aolband.bandcamp.com/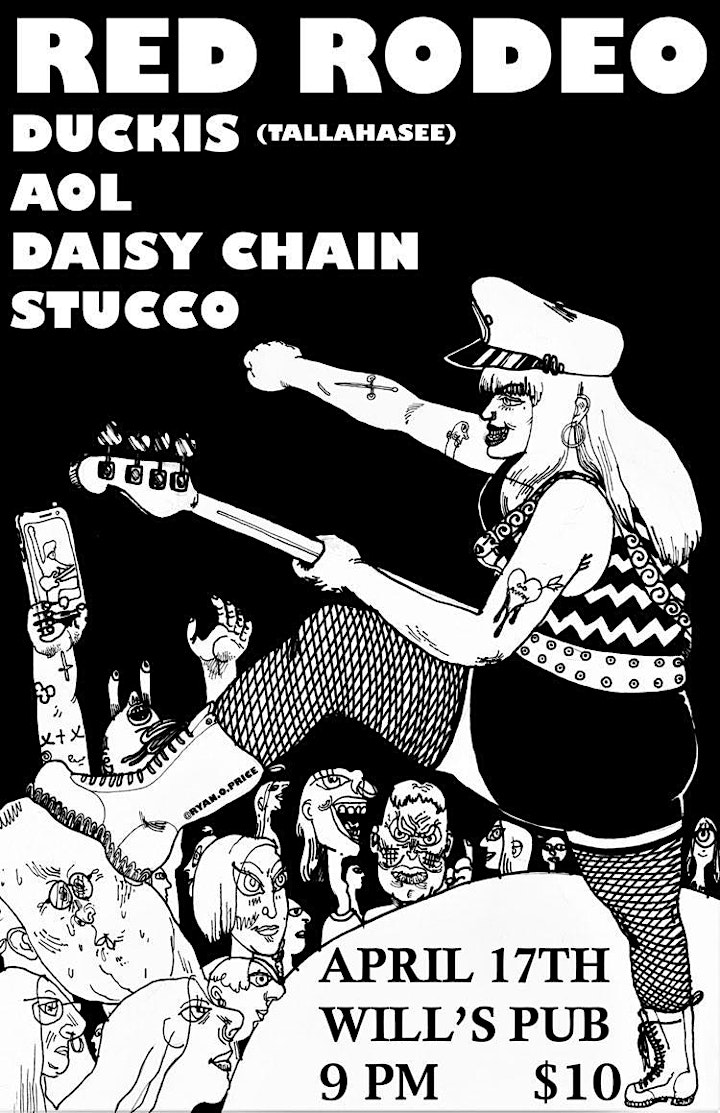 Venue Information:
Will's Pub
1042 N Mills Avenue
Orlando, FL, 32803