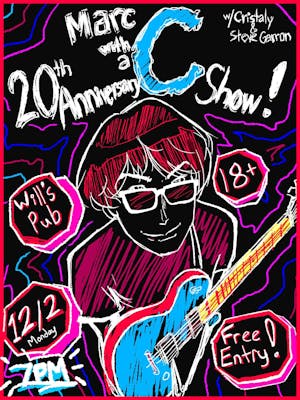 Marc With a C: 20th Anniversary Show/Release Party/Holiday Show!
Twenty years in the making: it's three shows in one! It's the 20th anniversary of Marc With a C's premier performance, the release party for Marc's 3-LP box set "Maybe It'll Be Good: The Best of Marc With a C" (available for pre-order here: https://marcwithac.bandcamp.com/album/maybe-itll-be-good-the-best-of-marc-with-a-c), AND the annual holiday show! All in one convenient Monday-sized ball!
The Marc With a C Trio will be there, as will Crístaly to open the show, and a solo performance by Steve Garron (who is pretty historically linked with the existence of Marc With a C from his days in Precious...), There will be guests (probably), it's at one of Orlando's coolest venues, it won't cost you a dime, it's 18 and up, and it's time to kick off this year-long celebration!
Flier by Mag.Lo!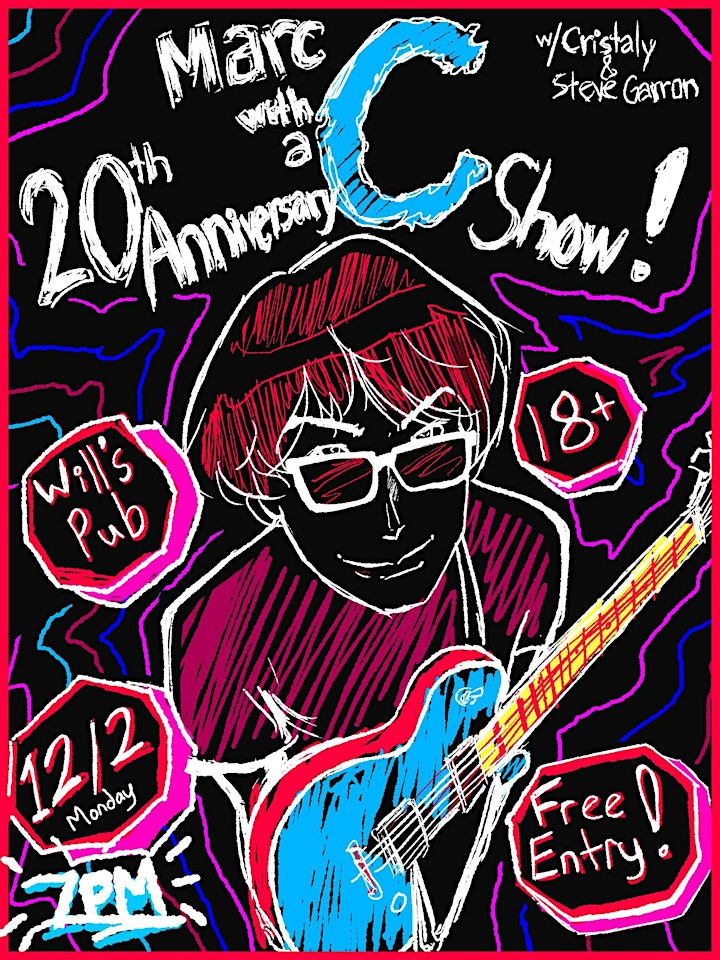 Venue Information:
Will's Pub
1042 N Mills Avenue
Orlando, FL, 32803