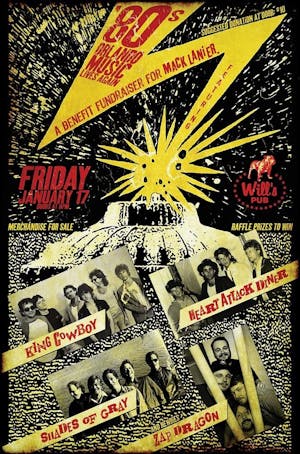 King Cowboy Reunion
For those of you who trolled the bars of Orlando and Winter Park in the late '80s/early '90s, here's a chance to relive your teenage dreams! Orlando's favorite rock 'n' rollers, King Cowboy, are coming home and getting back together for the first time in years. Alongside them are two other era favorites, Heart Attack Diner and Shades of Gray. Newbies Zap Dragon round out the bill (some of them may have been born in the '80s).
This event is a fundraiser for longtime music supporter and friend Mack Lanier, who suffered a recent heart attack. All proceeds will benefit the Mack Lanier medical fund.
There will be merch for sale and prizes raffled. Please come and join us for a great evening with old and new friends and music.
Doors at 8.
Suggested donation at door: $10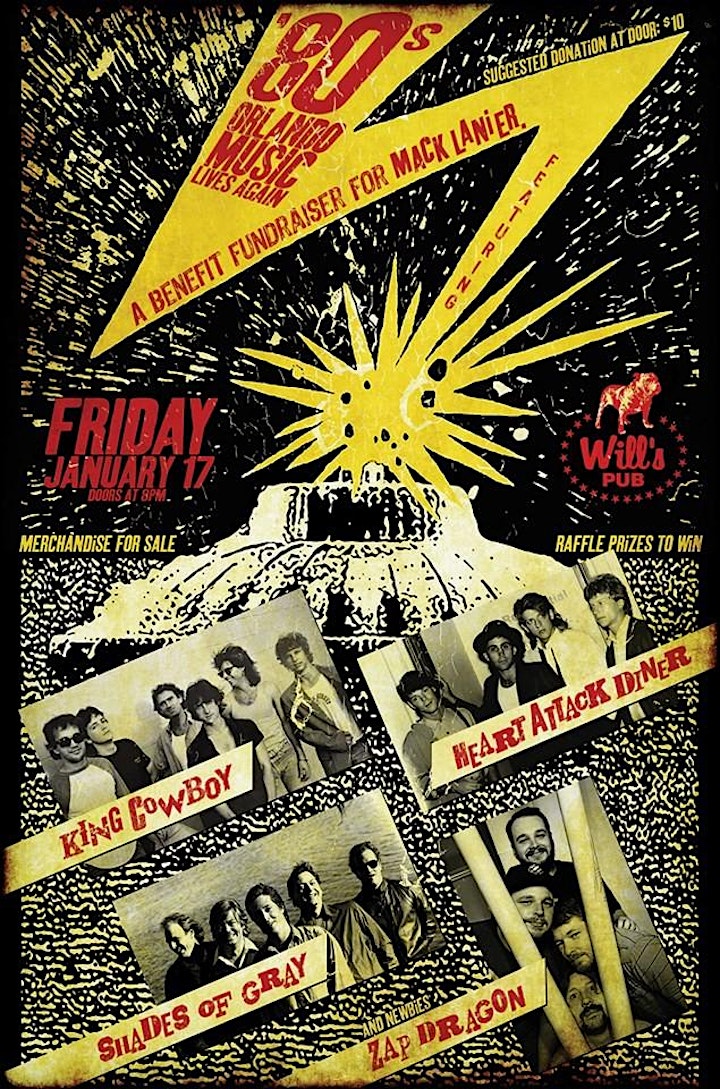 Venue Information:
Will's Pub
1042 N Mills Avenue
Orlando, FL, 32803